Budget Tax Perk is Off-Putting for Some!
01 November 2013 – Newsletter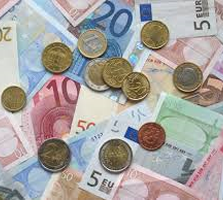 Due to the recent announcement by Minister Noonan of the Home Renovation Incentive (HRI) to be introduced in January 2014, many shrewd homeowners started cancelling renovation plans until the New Year!
The Construction Industry Federation (CIF) also expressed concerns about reports of jobs being postponed and cash flow problems arising for building in the last quarter of the year. As a result Finance Minister Michael Noonan is fast-tracking the introduction of the home renovation scheme which will now ensure the incentive applies for any jobs carried out from 24th October!
Homeowners will now be able to do up their home for Christmas and still get the new Budget tax break worth up to €4,000. The type of works that will qualify for a VAT rebate includes extensions, windows renovations, plumbing, tiling and plastering. The scheme will provide an income tax credit on the VAT paid to homeowners carrying out work on their home in the next two years.
Under the HRI homeowners will qualify for a 13.5% tax credit on money spent on renovation work costing between €5,000 and €30,000. Amendment are to be tabled to ensure that homeowners do not lost out by breaking the cost of a renovation project into a series of payments to individual tradesmen. Anthony Lawlor, a Kildare North TD warns "You could pay a builder, plasterer, plumber and electrician €4,000 each and your overall bill would be €16,000 but you might not qualify under the letter of the law".